Our name means 'the daily bread'. And to us, that means everything. It's much more than mere sustenance; it's a way of life. As our loaves emerge from the ovens, warm and fragrant, friends gather around our communal tables to share in the time-honoured tradition of breaking bread. 
Our bread has always been organic, sourdough, vegan and baked daily with only four ingredients: flour, salt, water and time. Our bread making process is nice and slow following an artisanal, time-honoured process, with our bakers guiding the way. In fact, it takes 32 hours to make our breads from start to finish. We start by mixing our ingredients, then we let the dough rest before we cut it, let it rest again, and finally shape it. The last step of the process is known as proofing, or "final fermentation," where the dough is left to rise for four hours. Once the dough is proofed, it's ready to bake.

With the cut of a blade the bread is scored and put into the oven. Taking our time means not cutting corners, which yields a more flavourful, nutritious bread. Besides allowing for the uniquely developed taste of the bread, our long, cold fermentation process also assists to break down sugars and starches, resulting in rustic loaves with higher mineral and vitamin con- tent and lower carbohydrate content. Our breads are not only easier to digest, but they're also a better nutritional alternative to conventional breads.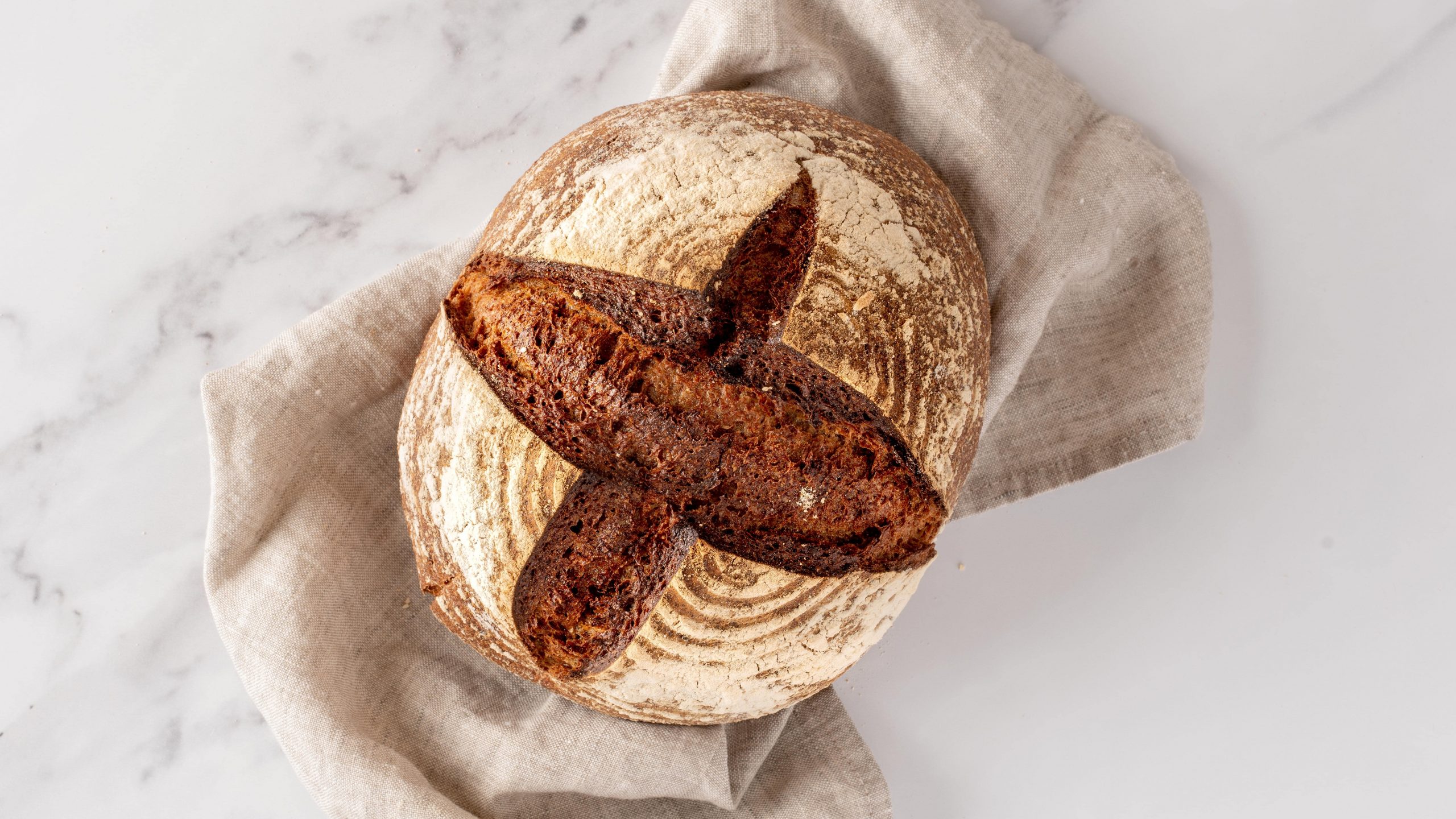 Our signature wheat sourdough is the original loaf that first went on sale on 26 October 1990 and until date our best selling bread. The organic mixed flour, only partially refined, gives it its characteristic taste and colour. This organic wheat loaf is stoneground, made with a long cold fermentation process of 12 hours before it's baked to make it extra fresh and fluffy with a caramelised look for the crust. 
Next to our signature wheat sourdough, we also have white sourdough, dark rye sourdough, spelt sourdough, walnut sourdough, sourdough baguettes, carrot rye bread and much more, freshly baked every day. 
—
During Sourdough September, you can grab our new bread booklet from your local bakery and start saving Sourdough Stamps. For each loaf of bread that you buy, you get a stamp. 
If you've saved 6 stamps, you can choose a loaf of bread on the house.
And don't forget to tag #LPQSourdoughSeptember for a chance to win one month of free bread.*