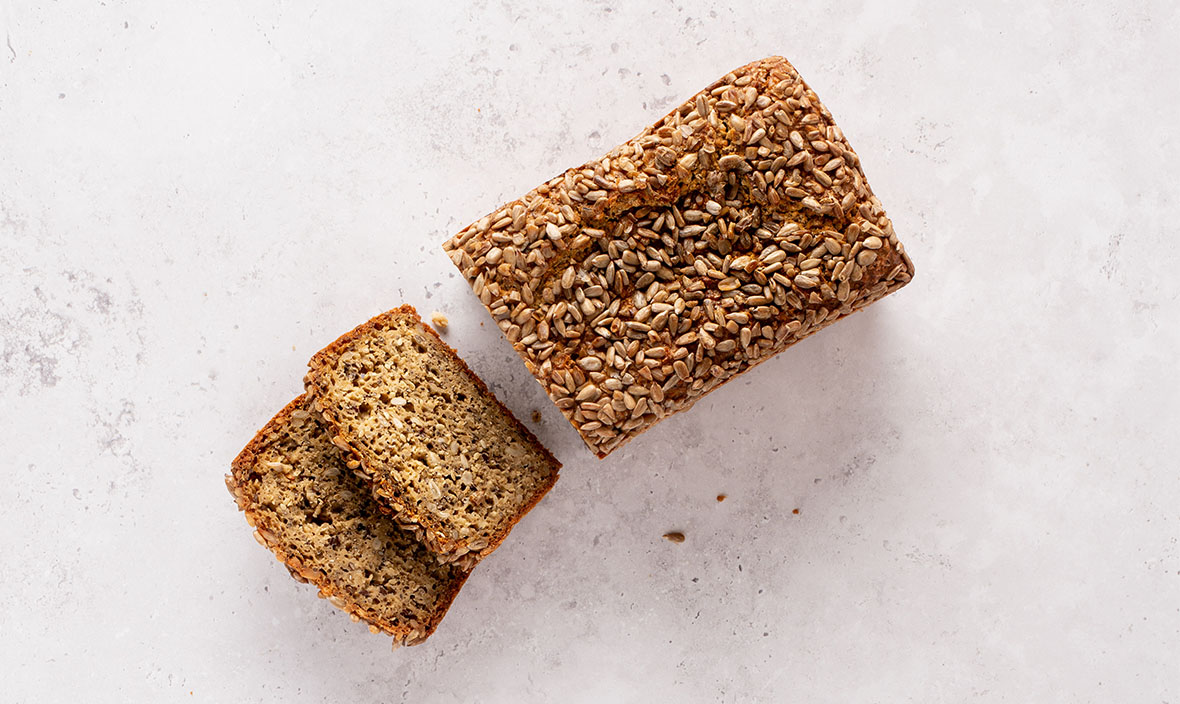 Our new Organic Super Seed Bread has been developed by our bakers with a healthy, active lifestyle in mind. Low in carbohydrates, because we don't use flour for this bread, and at the same time rich in protein, fibres, vitamins and minerals. Did I hear someone say summer body?
Organic super seeds
This bread is made with a mix of healthy organic seeds. Seeds contain all the important substances needed for a plant to grow. This makes them extremely nutritious. We soak them before use to guarantee optimal absorption of the active ingredients and easy digestion after eating.
But which super seeds does our bread actually contain?
Let's start with the organic sunflower seeds; rich in healthy fats, protein, fibre and magnesium. In addition, sunflower seeds are one of the greatest sources of vitamin E, a powerful antioxidant that helps protect healthy body cells.
Secondly, we discover the organic chia seed, widely known for its positive contribution to the transit of nutrients and slowing down the absorption of glucose in our blood. Chia seed is exceptionally rich in the healthy fatty acid omega 3 and is a source of calcium, magnesium and iron.
Next, we use linseed for its high concentration of the mineral potassium, beneficial for blood pressure and the nervous system.
Finally, we use organic sesame seeds. Despite their size, sesame seeds are an important source of protein and fibre. They are also a great source of iron, which contributes to the normal functioning of our immune system.
How to serve
This bread is best served with fresh summer dishes. Lightly toasted with some spreads for the apéritif. Combined with a delicious gazpacho or other summer soup. Together with a delicious fresh salad or topped with fresh strawberries.
You can also taste the bread at our communal table as the basis of the Summer Super Seed Tartine, topped with creamy ricotta, strawberries, fresh mint and blueberry dressing or in the baker's bread basket together with an assortment of our other organic breads.