Organic super seeds bread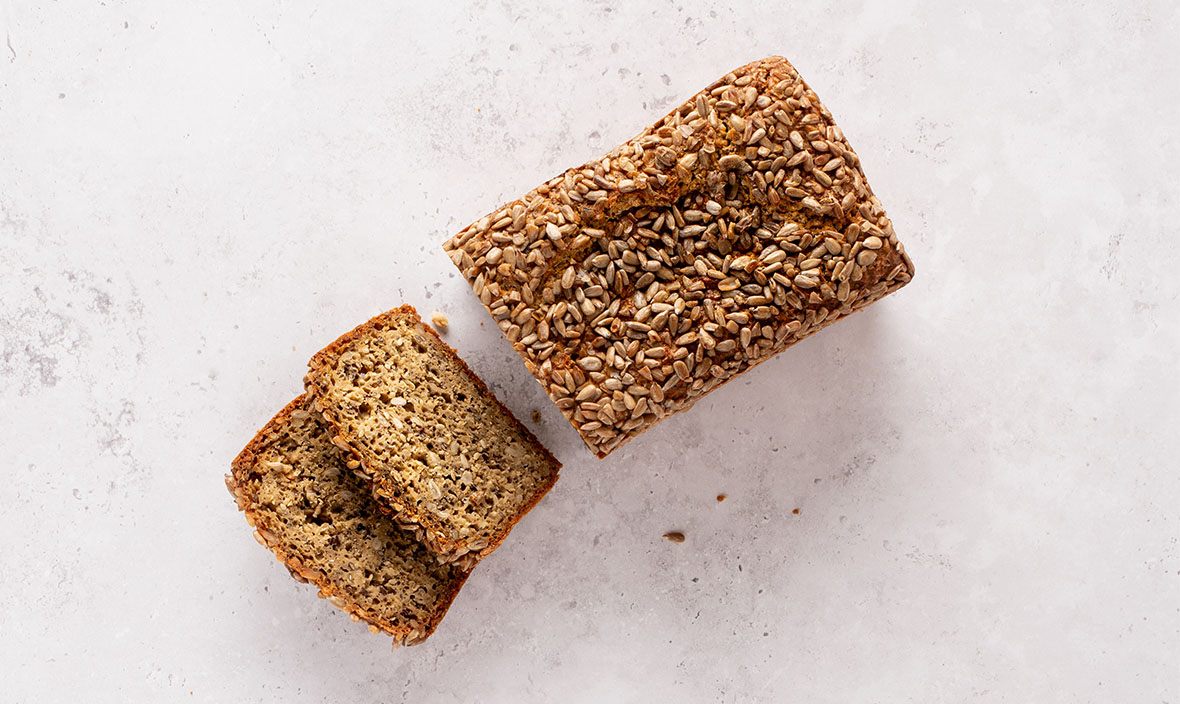 For several months our founder Alain Coumont and our bakers have been working hard to create a new innovative, soft and nutritious bread: the organic super seeds bread. Prepared without any flour, it is both low in carbohydrates and carbohydrates and at the same time rich in proteins, fibres, vitamins and minerals. It is therefore ideal for a healthy lifestyle, perfect as a source of energy for your body.
Super organic seeds: a force of nature!
Super seeds are gold mines that contain nutrients, essential oils and vitamins, essential for growing a future plant. Their virtues and their nutritional qualities have been recognized since Antiquity. Passed through our kitchens, we soak them in order to guarantee optimal absorption of the active ingredients and easy digestion.
What are the super seeds in this bread?
Organic sunflower seeds, rich in healthy fats, protein, fiber and magnesium. They are the greatest source of vitamin E, a powerful antioxidant that helps protect healthy cells in the body.

Organic chia seeds, widely recognized since the golden age of the Mayans in South America for their positive contribution to transiting nutrients and slowing the absorption of glucose into our blood. Chia seeds are exceptionally rich in omega 3, a healthy fatty acid and are a source of calcium, magnesium and iron.

Organic flax seeds, beneficial for blood pressure and the nervous system due to their high concentration of the mineral potassium.

Organic sesame seeds, which despite their size, are an important source of protein and fiber. They are also an excellent source of iron, which contributes to the proper functioning of our immune system.
How can you enjoy this bread?
There are thousands ways to enjoy this bread that goes perfectly with all the refreshing dishes of summer. Lightly toasted, it accompanies some spreads and tapenades for the aperitif. Cut into slices, it is eaten with a delicious gazpacho or a colorful summer salad. At dessert time, it is prepared garnished with a few fresh strawberries or with a delicious fruit salad.
You can of course taste it at our common table in our summer toast, sliced ​​and garnished with organic strawberries and creamy ricotta, with a few fresh mint leaves or blueberry vinaigrette for the finest palates! In the morning, it is also available in our baker's basket with an assortment of our other organic sourdough breads.
Available in all Le Pain Quotidien restaurants in Paris, at the counter of our restaurants, in delivery and Click & Collect.